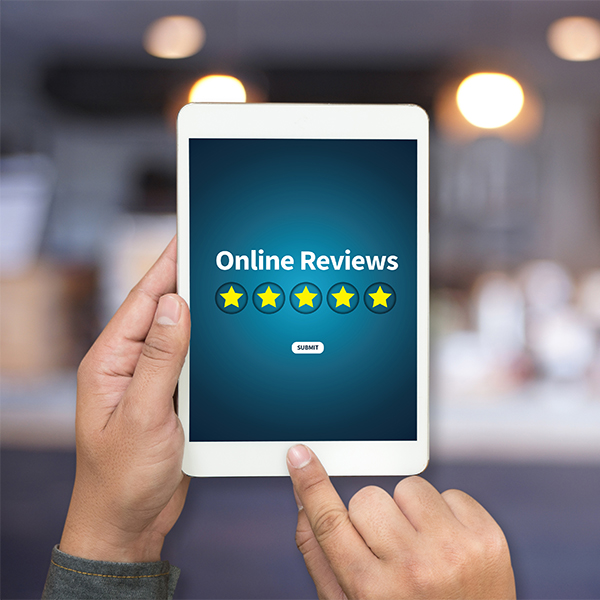 At Airflow Master, LLC. we strive for 100% satisfaction in everything we do. We value your opinion and invite you to tell us and others about your experience with us. Please take a few moments to tell us what you think by leaving us a review here on our website or on any of these popular review sites or social networks.
Read what other customers have said about us.

All trademarks or brands on this page are registered by their respective owner and are not affiliated with our company, nor do they endorse or sponsor our products or services.
Reviews of
Airflow Master, LLC.
(Based on 29 rated reviews)
25-Mar-2022
Product or service reviewed: A/C Installation
The Airflow Master folks are honest, expert professionals that do terrific work. Their service is above and beyond. I highly recommend them for all your HVAC needs!
25-Sep-2021
Product or service reviewed: AC Heating Service
Great to work with Ray all these years! Knowledge with reliability. Cant be beat!
31-Jul-2021
Product or service reviewed: American Standard Air Conditioner
I have been knowing Ray for over a decade. He is very knowledgeable, professional and honest. He and his team replaced one of our AC systems and I can't more pleased with the job performed. Highly recommend! Thanks again.
David Melebeck
Friendswood
15-Jun-2021
Product or service reviewed: Ongoing service to HVAC units
Ray has been doing our HVAC work for several years, he is the best! Always professional, very responsive when we call and generous of his time even on the phone when we have an urgent issue. I wouldn't use anyone else.
03-Jun-2021
Product or service reviewed: A/C repair
Ray was excellent, prompt, and knowledgeable. He was able to get our Ac up and running in no time and was very fair and transparent about pricing. I highly recommend him.
28-Apr-2021
Product or service reviewed: New System
Ray and the men who work with him are professional and responsible in their jobs. They are experienced and know their products. They provide excellent workmanship. They also take care of their customers with regular maintenance. I highly recommend this company to my friends and acquaintances.
Mary Faye Snell
Richmond, TX
26-Apr-2021
Product or service reviewed: Unit serviced
Ray has been my A/C expert for many years. He continues to do excellent work and always exceeds all my expectations. Highly recommended.
15-Apr-2021
Product or service reviewed: AC system replacement
Efficient and professional.
24-Mar-2021
Product or service reviewed: Annual AC unit check & services
Ray came in on time and did a thorough job on all 3 units we have. Ray is very friendly and courteous, answering my questions fully. We will have Ray come back next year.
13-Feb-2021
Product or service reviewed: A/C recharge
Ray Gonzales has been always been professional and informative as to what's going on with my system. He offers helpful recommendations and tips which shows he really cares for the customer.
03-Dec-2020
Product or service reviewed: Replace evaporator coil
If you are looking for a top notch AC guy I highly recommend Ray Gonzalez. He takes pride in his work and takes the time to explain in detail your unit. Thanks Ray for your excellent work.
03-Nov-2020
Product or service reviewed: New Central Heat & Air Unit
Nobody does it better than Ray ! A good Christian man who cares more about his customers than anybody I have ever dealt with. If you want great service from an honest hard working man who does not try to take you to the bank, like so many other companies in this business in the Houston area, then you need to call Ray. I will never use anybody else !
28-Oct-2020
Product or service reviewed: new AC system
Couldn't have asked for a better crew to install a new AC unit. We were very happy with how professional they were. We are pleased with our new system and would recommend them to anyone needing these services.
Debbie Miller
Kingwood,Texas
23-Oct-2020
Product or service reviewed: A/C
We have used Rey Gonzalez since 2012 and he is an excellent a/c repairman. I had an issue last Saturday with my ac and he knew it was an electrical issue and not the unit itself. I had to hire an electrician- get new wiring (which even Rey said is very rare!) once the new electric was installed-the cost was minimal for the ac repair .. Very honest and trustworthy guy!
29-Jul-2020
Product or service reviewed: Replacement of old heating/air duct work
I am very happy with the service I received from Airflow Master. We had our heat/cooling duct work replaced. The workers were professional and quick. The owner Ray oversaw the work and was also friendly and professional and patiently answered all our questions. The price quoted was fair. I recommend this local, family-owned company.
03-Jul-2020
Product or service reviewed: A/C repair
I highly recommend using Ray Gonzalez for A/C repair he came to my home and diagnosed the problem within in 5 minutes had my central air unit up and running like brand new, he is very knowledgeable in his field.
Bryant Lewis
DICKINSON, TX
09-Jun-2020
Product or service reviewed: Emergency AC repair of punctured refrigerant lineset.
We had an emergency on a Saturday when most places were closed. I had Rays number because my landlord used him previously. He made time for us that day and came out as quickly as possible. He kept us updated on the progress and explained everything to us even sent videos of his work to my cell phone. I would highly recommend Ray. I will definitely be using him in the future for any AC problems in my business or personal from here on out.
Cara Attaway
Seabrook texas
27-May-2020
Product or service reviewed: R22 refill
Ray did a great job. On time, honest and very knowledgeable. Thank you.
23-May-2020
Product or service reviewed: Air Handler coil dripping water
Ray went above and beyond to insure that my AC equipment was working properly. He fixed the problem and took the time to explain everything to me. He is honest, thorough and professional!
Vickie Phillips
Seabrook, TX
18-Apr-2020
Product or service reviewed: 2-stage replacement AC system
Ray's services are top tier. Highly recommend.
18-Apr-2020
Product or service reviewed: New AC system install
Best and most complete work for your money.
16-Apr-2020
Product or service reviewed: Urgent repair on upstair AC
We called Airflow Master, our upstairs AC was blowing warm air instead of cold. Ray Gonzalez said he will try to come later the day, he did. They went up to the roof. There was a leak in the evaporator and replacement of the piece was done the next day. The evaporator was under warranty and he took care of the paperwork. I did appreciate the fast respond, the good work ( the AC is working much better than before, we had a room that was not really reached by the AC) and the clean work. I do recommend Ray and Airflow Master.
01-Apr-2020
Product or service reviewed: replacement complete AC system
We are renovating our house and my contractor referred Airflow Master to us for our new AC 4T.Ray Gonzalez gave us information and explanations for different AC capacity before making our choice.The work was done in time and very professionally.Warranty included and services for a reasonable price.I'm highly recommending him.Thank you
14-Mar-2020
Product or service reviewed: Annual maintenence
Ray Gonzalez was referred to me about three years ago from someone I trust who had a very successful complete redo of their entire AC system in a home that is 60 years old and for a fair and reasonable cost. It was during a late June heat wave here in Houston (where else?) and my system was leaking from the eave. My regular guy came and charged me for doing a routine maintenance but that did not fix the problem that I noticed two days later. This person never returned my numerous calls. So, I got Ray's name and during this peak time he sent a man named Jose who does work for him and got to me that day. He spent several hours in the very hot attic and fixed the problem and they did not charge me that much. Since then I have been using Ray for all my AC maintenance and any upkeep I need. I just signed a maintenance contract with him to get an even lower cost on services, and I do not mind having an agreement with him, because expect to use him and his company Air Flow Master for a long time.
29-Feb-2020
Product or service reviewed: New AC System
Over twenty years go when my parents built their house in Houston, Ray installed their multi-unit AC system that has worked flawlessly ever since. Naturally, when my wife and I renovated our first house, Ray installed our new AC system and we couldn't be happier. He's very responsive, always available, and most importantly, honest and respectful.
15-Aug-2019
Purchased a two story house with a single unit that was almost at the end of its life. Spoke with Rey about the different options and he suggested we get two units, one to cover upstairs and the other downstairs. (In this Houston heat, I'm very glad we did) He did a great job, always very professional and even offered payment options. We chose to finance. He answered every question we had and made us at ease without our choice and his suggestions. We went with every single thing he suggested and it worked out perfectly. HIGHLY recommended.
14-Aug-2019
Done right and on time (the first time)! VERY PROFESSIONAL. The Airflow Master looked, listened to my concerns and preferences (to fix first) and came up with a plan I could appreciate and afford (and even offered financing options). This guy obviously was an expert and explained the problem and options in ways I could understand. If you do not USE the AIRFLOW MASTER for your residential and/or business HVAC needs, you are doing a yourself a disservice. 5 stars+.
14-Aug-2019
I called Rey to schedule a service call for a minor leak from my AC. He went over several scenarios as to what it could be over the phone. It was the weekend and we determined it wasn't an emergency and we scheduled for Monday. Upon arrival he was very professional and went to work right away. The issue was exactly what he thought it was on the phone. He grabbed the parts and made the quick fix. When he was done he took the time to thoroughly explain to me what he had done. I even went in the attic so he could show me and I really appreciated that. I will be using Airflow Master for my spring maintenance needs and anything else going forward. His pricing was very affordable! Thank you!
14-Aug-2019
Ray and the Airflow Master team are second to none. Honest, Dependable, Knowledgeable, and Professional. Our home flooded as a result of Hurricane Harvey and Ray came through and eased our worries at a most stressful time. Airflow Master stand behind their work and take the time to educate and help come to the best solution. Ray and his team were truly a blessing for us and we will continue our services with them.